2015 Annual Chamber Banquet
Business of the Year, McLoud Public Library

Accepting award is Wanda Haynes, Head Librarian, also the Chamber Vice President.



---

Kaitlyn Cooper BBF Queen Jackie Schmidlkofer Wanda Haynes Vice President, Ryan Jernigan BBF Prince and behind him is Wayne Heins President



---

Entertainment and Fun Shots

Chamber Person of the year is Donna Wynn. Dean Hill, Past President is presenting award along with Royalty From 2014 Blackberry Festival and Wayne Heins President Of Chamber.

---

Dessert offerings for the Auction members of the Chamber and local businesses.

---

Sherry Nash from McLoud Tag Agency with BBF Royalty Ryan and Kaitlyn

---

Wayne Heins and wife Donna. Silver Haired Legislator, Mordell Trammell, Joe Nolen, Linda Nolen, Rex from Tri County Herald.

---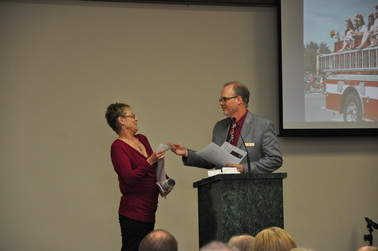 Wayne Heins, President presenting Sherry Nash a donation to the Veterans Memorial Fund.


---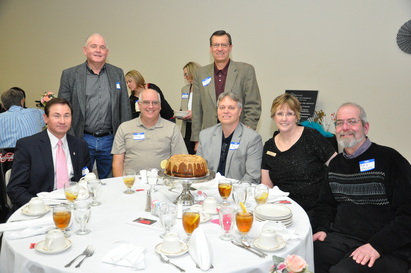 Standing Gary Crain and Marty Lewis from Gordon Cooper Tech. Center Sitting left to right Senator Ron Sharp Tracy Farley, Bob Perry GCTC, Wanda Haynes Vice President Chamber and husband Doug


---
2014 Chamber Banquet



The 2014 McLoud Chamber Banquet was a great event!
We want to Thank everyone that volunteered to make our banquet a success

Our awards for 2013 were presented to:
Busines of the year: Dobson Telephone Company
Chamber Person of the year: Dean Hill

Our out going President was Dean Hill and the 2014 President is Wayne Heins.

---
Out going President Dean Hill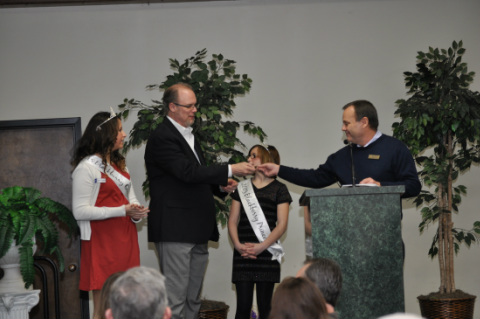 Passing Leaderhip to Wayne Heins President 2014